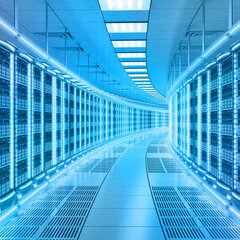 "Heightened downside risk and disappointing earnings updates have seen the technology sector give back some of its considerable longterm outperformance of the wider market. As investors retreated to the sector titans (stocks such as Microsoft and Apple), Polar Capital Technology's (PCT's) underweight position in these companies has seen it underperform its benchmark over the 12 months to the end of April. PCT's manager, Ben Rogoff, is undeterred by this, stating that technology stocks are in a better place than last year, and comparable performance will be more favourable going forward.
The manager has taken advantage of valuation compression in the sector to upgrade PCT's portfolio, rotating away from stocks (such as those in e-commerce), which are more sensitive to the economic cycle, and into secular growth stocks (such as software companies), where earnings are more constant even during downturns. Ben believes that, despite depressed economic growth, the long-term fundamental growth drivers for the sector remain."
Some information contained herein has been obtained from third party sources and has not been independently verified by Polar Capital.